Spray Dryer Systems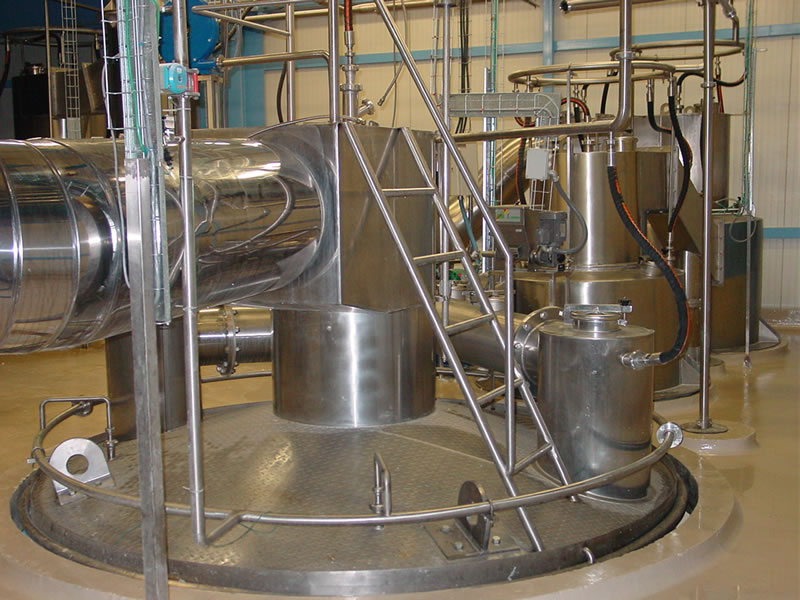 Spray Drying is one of the most effective methods of drying liquid products. In the Spray Drying process atomized fluid is injected into the stream of hot air resulting in instant evaporation of the excess moisture.

Techni Process are experts in the design and build of industrial scale Spray Dryers which are suitable for processing a wide range of temperature sensitive products.

Techni Process offers several standard designs of spray dryers for industrial applications in a variety of configurations from SD (Simple Phase) to MPD (Multi-Phase Drying) Systems. To determine which process is best suited for a given product the various properties of the feedstock and final powder requirements has to be considered.



---
Spray Dryer Systems
Suitable when thermally-sensitive materials are used Typical Techni Process design and build industrial scale Spray Drying System includes:

Feed Supply: pump / piping / nozzles

Main Air Supply: air filter / electrical or gas heater / air disperser

Drying Chamber: all SS 304L / 316L with hammers, inspection doors and explosion relief panels

Fire Extinguishing System: fully compliant with NFPA standards

Exhaust System: ducting / cyclone / exhaust fan / chimney

Main Control Panel: MCC / process controller / interlocks and securities

Instrumentation: all necessary sensors for temperature, pressure, levels etc.

Valves: all necessary valves, manual and automated

Documentation: 2 sets of full technical documentation in English, French or Spanish. (other languages available upon request)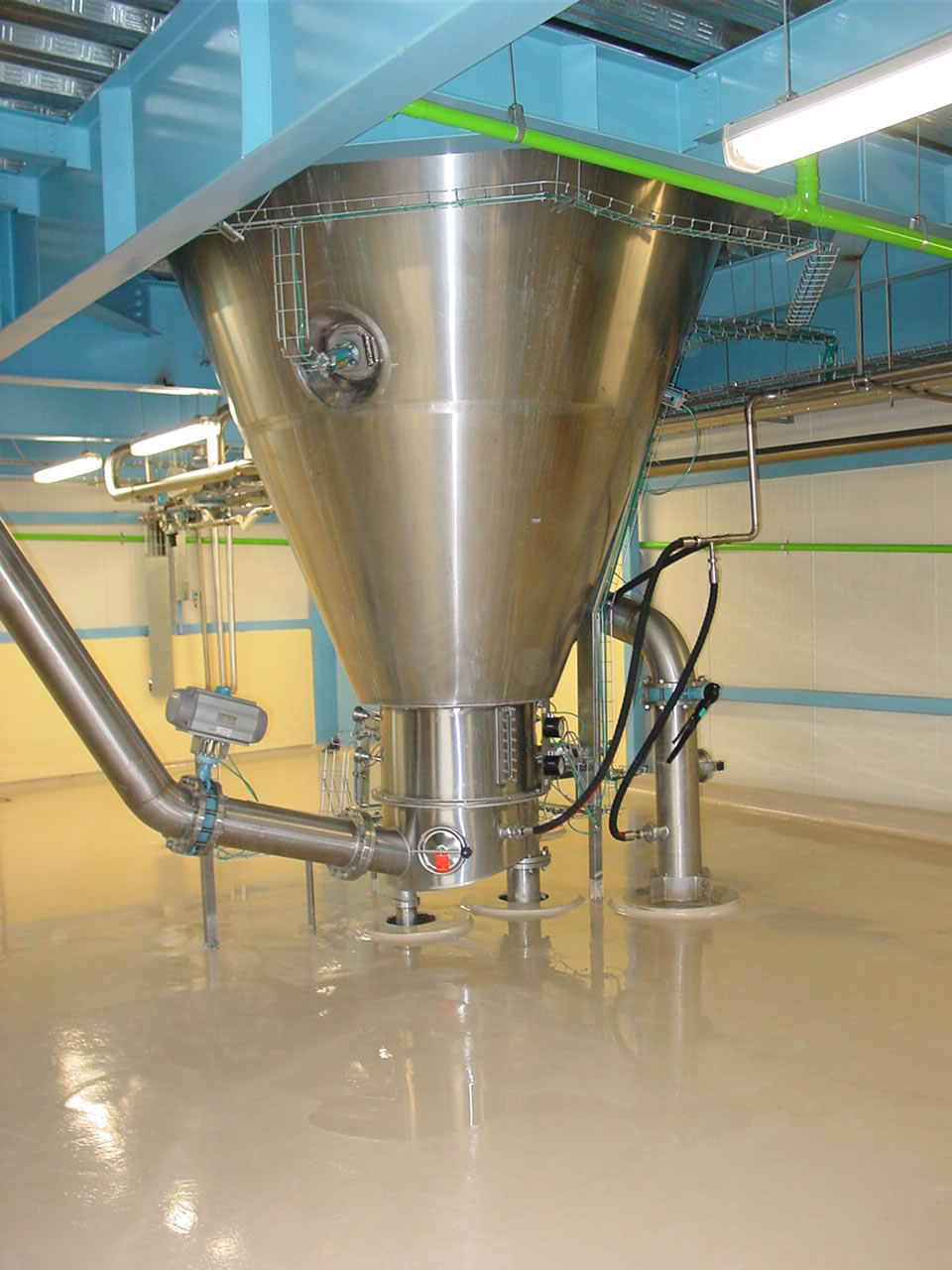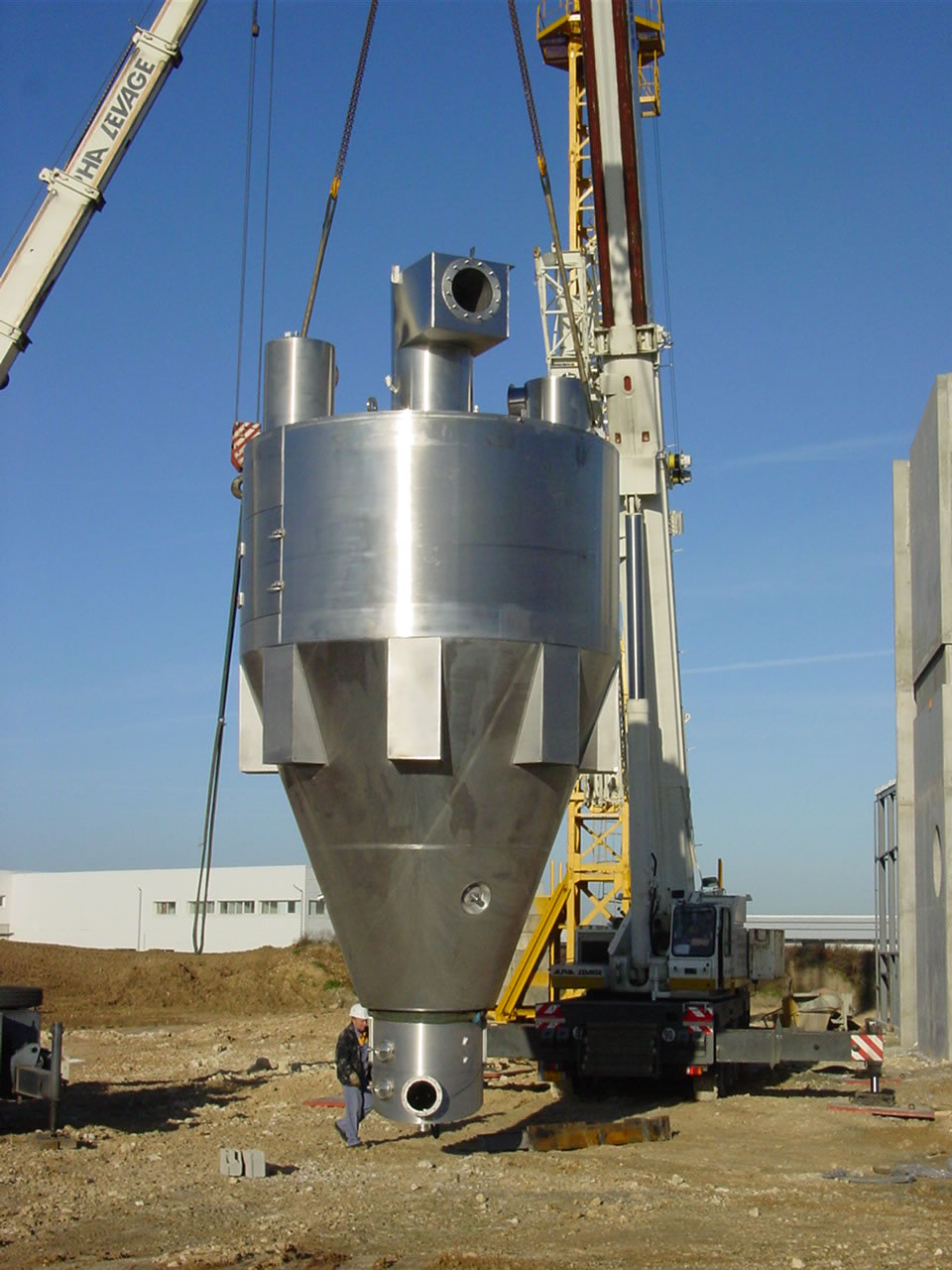 Spray Dryer Systems
Techni Process Group offers two types of Spray Dryer systems:

SD - Simple Stage Dryer Systems

MPD (Multi Phase Dryer) Systems
Techni Process supplies spray dryers in two different group types:

Pilot Plants (0-200 kg/h of evaporation)

Industrial Plants (over 200 kg/h of evaporation)
The type of the dryer suitable for your project and product will depend on the application with the majority of powders being produced on SD dryers but products which are hard to handle, sticky, hygroscopic or very sensitive to heat will require a Multi Phase Dryer.
---